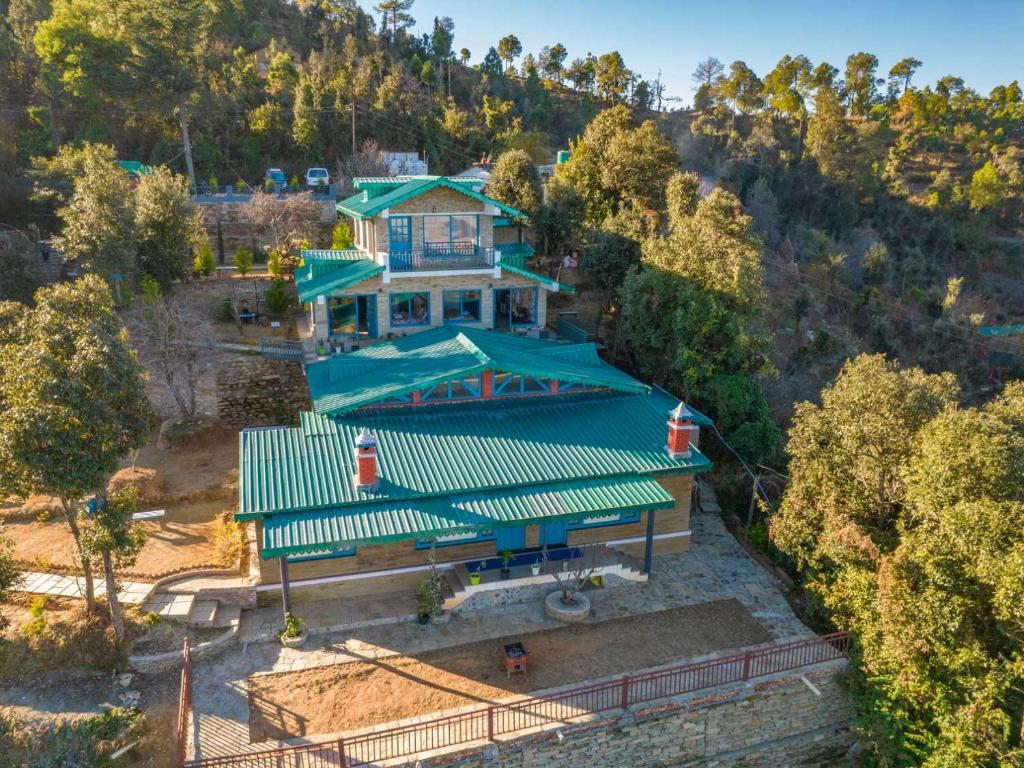 Dharohar, as the name implies, is a space owned by a local Kumaoni family that was inherited from their forefathers.  Nestled within fruit orchards and coniferous forests, the space offers a complete and unique experience. 
An ordinary day at Dharohar would begin listening to various Himalayan bird calls as you sip on a hot cup of coffee. A lazy,quiet stroll in the garden invigorates your soul as you greetlocal insects and breathe in the invigorating smell of pahadi herbs. Evenings are the most special part of the day here as you get to witness beautiful sunsets that set fire to the panoramic view of the snow-capped Himalayan peaks. The most prominent of them being Nanda Devi, the second highest peak in India. 
Each season carries its own charms and hence, offers a wide range of experience throughout the year.  At an elevation of approx 6000 ft. , Dharohar invites nature lovers to immerse themselves in a tranquil, rejuvenating experience as they enjoy cool breezes, forest treks and fresh fruits during the summer season.  Monsoon is a feast for the senses. From fragrant farms to chirping cicadas, the atmosphere is perfect for inner peace and solitude. Winters are another interesting time of the year, especially for clear, breath-taking views of the snow peaks.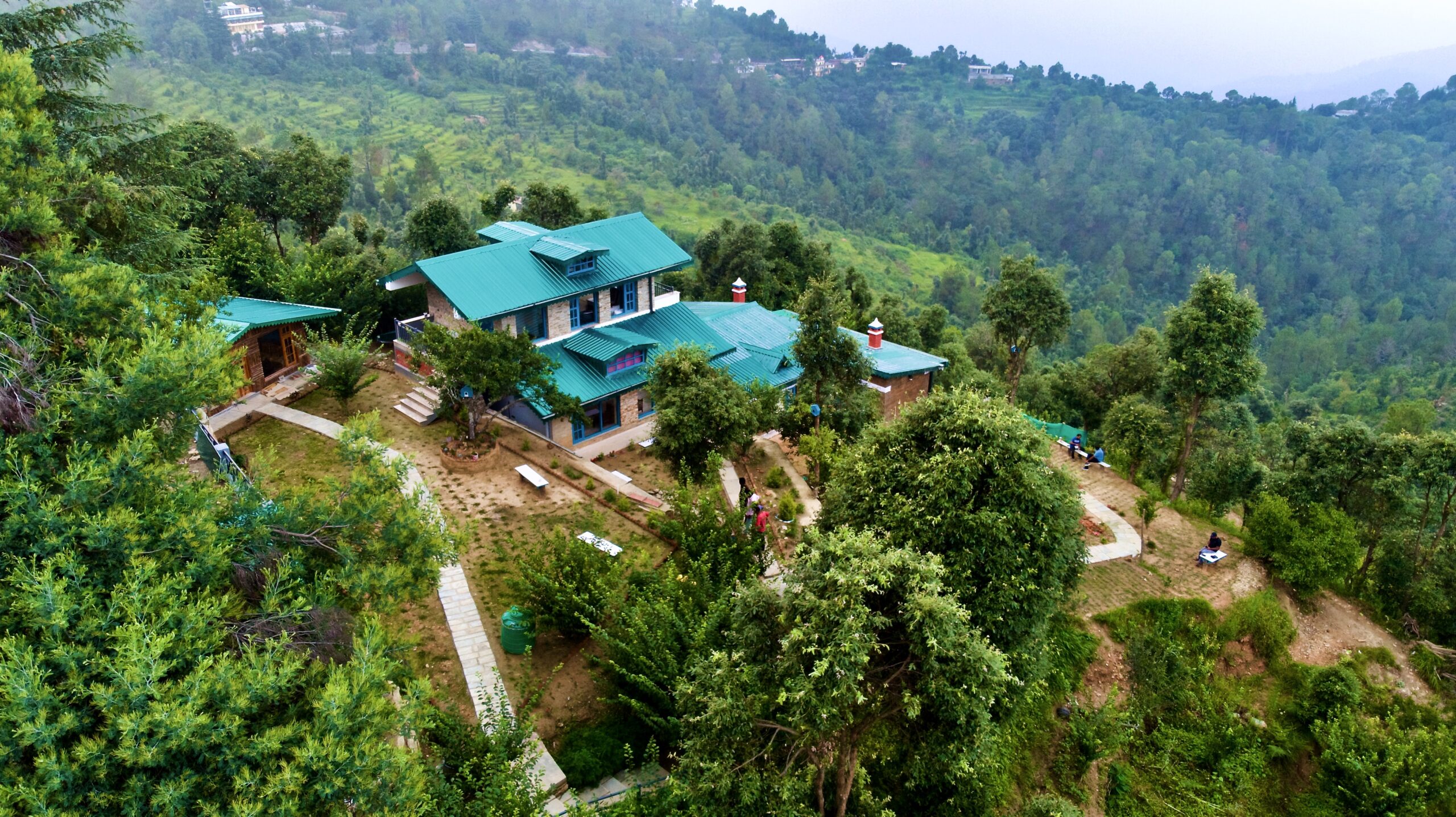 "My father had a wish, to build a larger house close to this pear tree for his growing family", says Bhuvan Kapil, the owner of Dharohar Retreat, pointing to the gnarled old tree. Bhuvan's grandfather had moved to this village in the early 1960s and created an orchard of plums, pears, apricots, malta, lime and apples. The family farmed the local crops and raised cows.  
The five acre property on which Dharohar Retreat stands today, is Bhuvan's homage to his father. Built around that old pear tree, the tastefully designed comfortable cottages and a new wing comprising large family suites and spacious verandas, promise guests an experience of a home away from home.  
Bhuvan or his family members are available on hand along with a team of dedicated staff to make your visit to Dharohar a memorable one. Our guests leave wanting to return for yet another magical stay.